In 2015, Yasmin and Sumaya created a zine called Somali Semantics—as they call it: "a visual and textual representation of our lives as brilliant, not-here-for-it, somali-canadian girls." They published their first issue after a summer in Montreal, where they both studied at McGill, "poring over the question of how to write ourselves into existence." The second, released in February 2017, was created and compiled by Yasmin, in dialogue with Sumaya. Read Issue 2 of Somali Semantics here.
Sumaya and Yasmin led a workshop at the 2016 Media Action Research Conference called "Beyond Reclaiming Our Narratives: Digital Self-Publication as Praxis," where they explored how writing and self-publishing can be a counterpoint to manipulated, misrepresented narratives presented by media, the state, and academia.
Darya Marchenkova interviewed Yasmin from Toronto, where she now lives, about the second issue of Somali Semantics, the vision and process behind the project, and the lessons she's learned from it.
Darya (MARG): What are the goals or vision behind producing Somali Semantics for you?
Yasmin: The vision is really to allow Somali girls living in the diaspora to see a part of themselves. Like, we're Black Muslim women, you know…where do we fit in? We're dealing with a lot…from anti-Blackness to Islamophobia and their messy intersections. A lot of the representation that Somali women currently have is pretty harmful and largely objectified. We really wanted to move beyond this.
On a broader level, I think we also wanted to fill a gap…we have very few tangible works around Somali diasporic life.
I think people have an understanding of the war and its effects on our parents' generation and their migration to racist white settler colonial states, but what about us?
What about all the Somali kids who were either born here or migrated here quite young and had to make sense of themselves and their place in their world in this space? We really wanted to capture our realities as second-generation Somali girls, living in urban cities, in beautifully complicated and hood ass neighbourhoods who have a lot of shit on their plates.
You've described this "magical summer" of you and Sumaya producing the first issue of the zine. What is your creative process to make the zine like?
I think Sumaya and I both have brains that are constantly buzzing with thoughts and questions and our creative process really just consisted of getting those ideas down on paper. We had a lot of brainstorming sessions where we would just write everything out, literally anything that has ever piqued our interest or annoyed us. From there the ideas took on a life of their own. Dialogue was key though, for sure. We bounced a lot of ideas off each other and really pushed each other to be brave and bold and dig deeper.
How do you put all of this together visually and technically?
The technical process is very intuitive. We experimented with a few different methods and found something that could work for us (Word, InDesign, etc). Beyond the actual technicalities, the aesthetics really mattered to us. Something Sumaya and I both focused on is creating work that is beautiful and visually appealing. We realized that girls like us, Black girls from working-class backgrounds, we don't just get to see beautiful representations of our lived experiences.
We're never allowed to indulge in aesthetics; you're always told that your life is about survival and you just have to get through it.
So we wanted to push back against that notion: we get to have beautiful things too.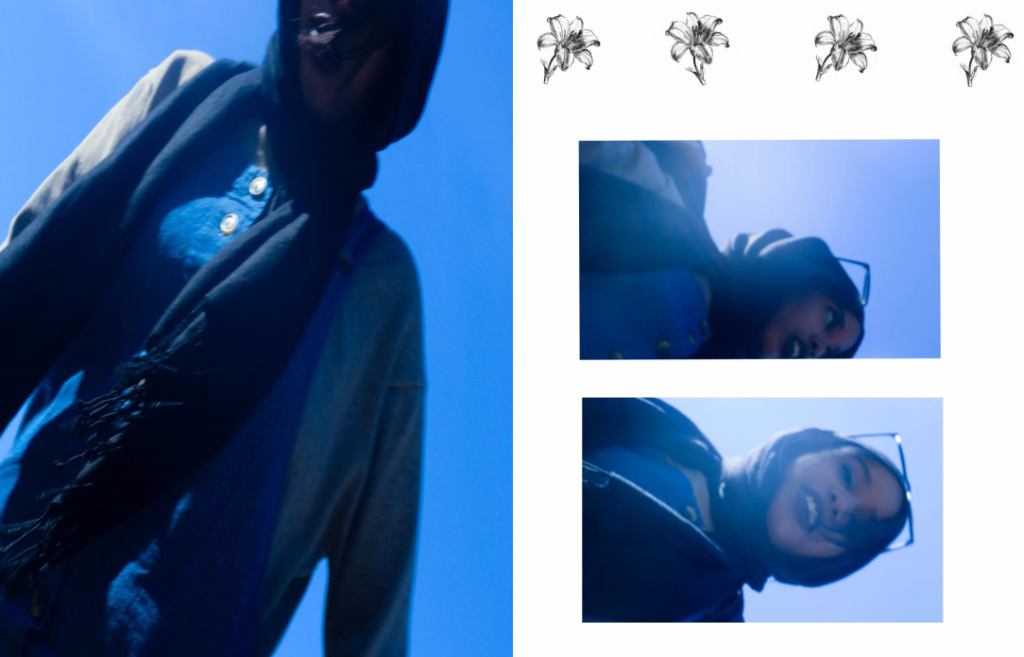 Is there anything that you learned from making the first issue that you brought into the process of making the second?
Honestly, not feeling pressured to make Issue #2 more confessional. We shared a lot about our lives in our first issue. With really personal work sometimes, you can feel this indirect pressure, like: give us more of yourself. As I was starting to think through the second issue, I felt this pressure to be more provocative, more confessional, and I really tried not to give into that because I think it's harmful and also, we don't owe anyone that.
I tried to remind myself that the work has its own inherent integrity and that I shouldn't feel pressured to alter it to secure validation or pander to an audience.
It's ultimately about creating work that feels honest and true. The right people will always find it and connect with it, and if they don't, that's OK too.
On that note, can you tell me about the response you've received from the zine?
We received really positive responses for both of the issues. We talk about a lot of taboo topics in our zine, and I get the impression that a lot of Somali girls have been able to see themselves in our work. It's really created such a lovely sense of community. We've gotten so many emails and tweets and Facebook messages. I think our work on bodies and sex have really touched folks, especially given the fact that we come from a Muslim background where there is often a lack of space to discuss these issues frankly. And to be clear, I don't say that to play into any Orientalist Western conceptions of Muslim rigidity around sex (or Western sexual exceptionalism). I guess I'm just trying to speak to the reality of our lived experiences as Somali girls from predominantly Muslim backgrounds.
I think ultimately both Sumaya and I are deeply invested in our community and really pushing for us to collectively do better and to challenge each other on all these preconceived notions we have about what it means to be Somali, what it means to be Black, what it means to be Muslim, what it means to be women, and really trying to create work that invites discussion.
How do you approach distributing the zine?
It's a digital zine; and that was actually a really intentional choice. The Somali community is very diasporic in nature. We had this twenty year civil war, and it led to mass migration of Somalis into the continent of Africa but also to the Western world. So you have Somalis in Australia, in Finland, in Kenya, in the United States. Somalis are literally everywhere.
It was really important to us that Somali girls all across the diaspora had access to it.
Do you find it's easy or hard to get your zine out as far as you want it to, to engage with these audiences?
Sometimes I worry about the fact that most folks who read our zine or come across it are really similar to us (in terms of their politics/interests/values). I don't know how I would've reacted to a lot of the content in our zine when I was 15 and hadn't even really started to think about these ideas.
I am concerned that this zine is probably not getting to younger girls who could really benefit from participating in these conversations. Especially younger Somali girls who aren't necessarily tapped into "rad" or pro-Black scenes on social media.
It's hard to get the work beyond people who are very similar to you.
Unfortunately, that's something that Sumaya and I don't have a lot of control over.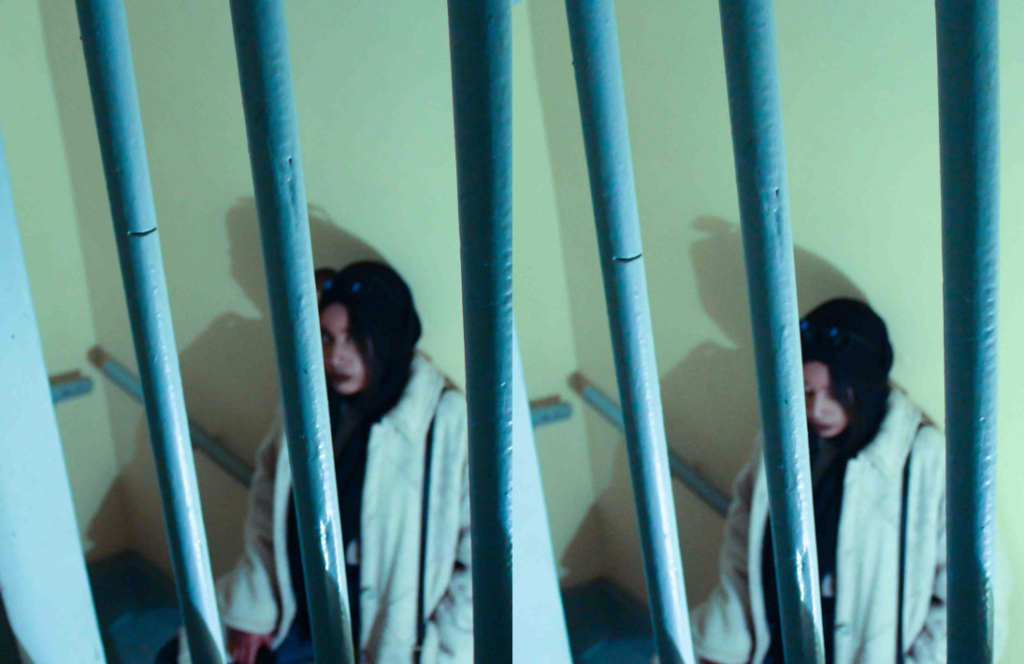 Do you identify as an artist, a poet, a mediamaker, and do you face any obstacles within yourself to identifying that way?
It's something I struggle with a lot. I've always been a huge nerd; I always excelled at school. For a long time, academia was the venue where I received a lot of validation and confidence. It was in my second year of university that I started to realize that all of these institutions are full of shit, and none of this matters in the way that I once thought it did. That's really when I started tapping into a creative energy that I always knew I had, but was never encouraged to express, or told that it was a source of power.
I do identify both as an artist and a mediamaker, but they're both labels that I'm becoming comfortable with. I still don't say it with ease.
I have to work myself up to saying it. Developing, executing, and formatting the second issue really gave me the confidence I needed to start saying that I'm an artist with less doubt. It's exciting to see that change in myself.
Is there a section of this issue that you feel proudest of?
That's such a lovely question. The photo series Pop Off, the one with my gigantic face, where I talk about my complicated relationship to Somali-ness and Somali girlhood. For context, although both of my parents are Somali, a lot of Somalis don't physically read me as Somali. It's created this messy relationship with my community.
Diasporic identities are already so fragile. A lot of the time we don't speak our language or know how to cook foods from our country. Your face is one of the only things you have to really feel like you're part of a community.
It's like: I recognize you. It's very weird when you don't get that, when you don't have that experience on top of lacking all these other connections to your homeland.
I was pushing back against a lot of the ways that Somalis regulate Somaalinimo (Somali identity). It's honestly really harmful to subject someone to that, especially when we already don't belong, as Black Muslims living in a white settler colonial society. You really need that; you depend on your community seeing and accepting you, and it's weird when you feel like you have to fight for that. I was proud of this piece because this issue was a huge source of pain for me growing up and it's really cool to be able to say screw you to all this shit in such a public way. I also talked about this topic in the first zine, in a story, and I got quite a few messages from Somali girls who in one way or another don't necessarily fit into what it means to be "authentically" Somali, and I think it meant a lot to them to finally feel like someone else gets it. For a long time I felt alone in that.
What's next for you creatively?
Now that I've moved back to Toronto, which has one of the largest Somali communities in North America, I'm very curious about how to more incorporate art with community more robustly. It goes back to what I mentioned before, when we were discussing the challenges of getting these discussions to people who aren't instinctively drawn to them. I'm really interested in finding a way to connect art with community in a really tangible, face-to-face way, but I don't know what that looks like yet.
I just know that I really love dialogue and I love talking with younger Somali girls who have questions but who may not have the language to articulate them yet. Empowering them from a younger age with the notion that their stories and narratives matter, that the weird little random things they observe about their lives have meaning and deserve to be shared, if they so choose.